Photo Restoring is an Art! Best Photo Restoration .Com provides LOW PRICES, QUALITY PROFESSIONAL PHOTO RESTORATION of your damaged photos. Atlanta area Professional Best Photo Restoration.Com, offers Retouching and Enhancement . For Information, please Call 404 - 327 - 9777 Serving Atlanta, Marietta, Decatur, Stone Mountain, Roswell, Smyrna, Tucker. Emory, Chamblee, Buckhead , Lenox and Toco Hills. Atlanta's Best Photo Restoration .Com ; Simply , the Best in Photo Restoration



Your photo may be stained, yellow, dirty, scratched and may include mold or water spots. This is not just a photo, " It is YOUR VISUAL HISTORY, and it has great meaning to you"! Creative Professional Photo Restoration can retrieve your Cherished History.Professional Photo Restoration can rebuild missing elements.Our Atlanta Photo Restoration lab will provide you with quality Professional Photo Restoration of your damaged photos. The picture above was in very poor condition and required extensive professional photo restoration. The final results captured a moment otherwise lost in time. The picture below needed moderate professional photo restoration with color correction and an adjustment in contrast. Photo restoration allowed this image of a small boy and collie to come to life.




About Professional Best Photo Restoration :

http://www.bestphotorestoration.com is Owned owned by Nan Lasher Ball. Nan is a retired Art Teacher with vast experience in Painting, Drawing, and an extensive background in Professional Photography and Photo Restoration.




Pictures are worth a Thousand Words

The small picture above was very faded. In this grouping you can see the transformation of the photo with professional photo restoration. Please contact me with any questions in regard to Photo Restoration.




Lake Minnewaska Landscape Photo Restoration

The picture above is a landscape of Collie overlooking cliffs at Lake Minnewaska. Moderate professional Photo Repair was needed with color correction. The Photo below presented numerous problems resulting from fading and being torn in half. Photo Restoration helps in preserving the memories that mean so much to each of us.




ATLANTA AREA BEST PHOTO RESTORATION; SIMPLY " THE BEST IN PHOTO RESTORATION" !
|Welcome|
|Gallery 1|
|Gallery 2|
|Gallery 3|
|Gallery 4|
|Gallery 5|
|DROP OFF|
|Testimonials|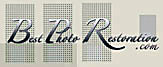 © bestphotorestoration.com 2005